Tech Thoughts Spring 2011 (Australia)
It has been a whilst since my last blog and I have been patiently waiting for IOS 5 and the new ipods/iphone. I have also been thinking about getting a Garmin GPS watch and an Apple Time Capsule. I have always been interested in digital devices rather than having computers. This is what I believe is part of Apple's recent success, keeping an OS (IOS) more streamlined and simple, so that it works like a fast responsive machine that turns on instantly; rather than sluggish error prone computers, we have all become used to.
GARMIN WATCH GPS FOR RUNNING
This is a hard decision as Garmin GPS watches are awesome but quite expensive, depending on the model. I am currently using an ipod touch when running but this is such a bulky solution. For music I can use my ipod shuffle when running with a Garmin watch (but I will miss out on the Nike coach when I reach personal targets!!!!). The other bonus is I can use it whilst riding as well; unlike the pedometer with the nano.
The questions are, is it worth getting a heart monitor and would it be better to wait for an ipod nano with this feature with GPS?. Will this ever happen on a Nano and if so how many years will it take?
A
PPLE TIME CAPSULE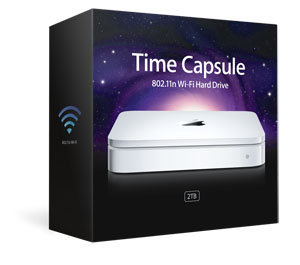 The Time Capsule is tempting but I wish i could put my itunes library on there and play it directly to my ipod. That way I don't have to have my laptop on to stream music to my airport express. The other issue is getting 5 ghz performance. This still isn't available on portable devices such as ipods and netbooks. If I would get an 5ghz adapter for my netbook it would be expensive and bulky.
HD AUDIO
HD Audio is finally getting decent albums available on the web (rather than a whole lot of unheard jazz & classical artists!!!). I have finally bought my first album that is @ 24 bit 96k (Foreigner 4 from 1981). Disappointingly my 3 year old Dell laptop does not support this format over hdmi but my little Acer netbook with the AMD Fusion APU (that has a Radeon 6250) can support HD Audio over HDMI. I need this so I can use the hdmi output to a converter; spdif for my headphone amp or Roland M15a speakers.
***BTW Foreigner 4 sounds fantastic in HD Audio***
My Apple Airport or ipod/iphone does not support the format as they are only 16 bit 44k and these are all the problems you can encounter when upgrading to HD Audio.
The format certainly has more depth, spatiality & dynamics but can sound a little thin at times. I think thinness is just part of the digital format. With HD Audio I can no longer hear a telephone ringing in the background which is what seems to happen a lot with the red-book 16 bit 44k standard (although a decent DAC can help with this). HD audio also sounds live and full of musicality as compared with plain old 16 bit 44k.
BLURAY ON A NETBOOK
I am quite impressed that my little netbook Acer Aspire 522 can play blurays at 1080p. I wish the bluray standard could be standard in windows 7 as the Cyberlink power dvd app (which is the only app that works) is quite expensive.